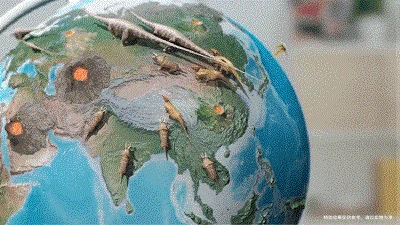 AR globe is use AR technology. Release newest Children's Enlightenment Education product. Apply world-leading 4D technology. let kids have more fun learning the world.
Kids need to know the world, love the world. AR globe is interesting globe with interesting color, sound, cartoon... to catch children's eyes interactive happy learning. Get rid of boring learning.
With AR 4D Globe, Early kids education can break through restriction of traditional education resource and teaching method and share them with AR, 4D high tech.
We are trying everything to increate kids study time and hobby. Study with game in good mood. Use Cartoon to help them learning more and more knowledge